SECTION 2: BREAST IMAGING IN SCREENING AND DIAGNOSIS
2.1 Introduction: What is Mammography?
2.2 Screening Mammography
2.3 Special Populations and Breast Screening
2.3.1 Pregnant Women
2.3.2 Postmenopausal Women Taking Hormone Replacement Therapy (HRT)
2.3.3 Women with Breast Implants
2.3.4 Women with Prior Breast Biopsy or Surgery
2.3.5 Women with Post-Mastectomy Breast Reconstruction
2.3.6 Men
Forward to 2B on mammography. Back to 1C on Risk and breast density.
SECTION 2: BREAST IMAGING IN SCREENING & DIAGNOSIS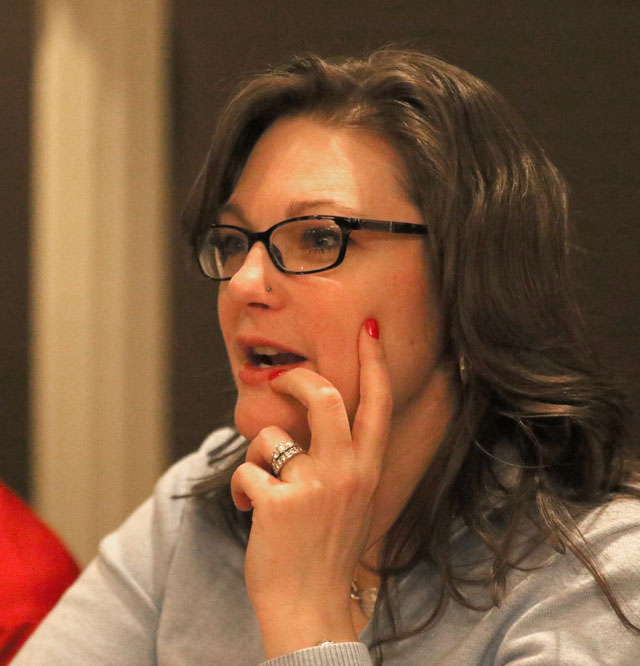 The diagnostic or investigational procedure that underpins the breast screening program worldwide is X-ray mammography.
Breast cancer screening programs using mammography have created clinical and research data. Other imaging methods are used to investigate any abnormalities detected on initial screening and there have been some remarkable refinements to these further imaging techniques. This published data can be found in the literature and accessed on the internet.
Have you ever had a mammogram Gretchen?
Not a screening one because I'm still a bit young, thank you.
I have, I found a tiny lump, it turned out to be nothing at all.
2.1 Introduction: What is Mammography?

When a woman first receives an invitation to attend for a routine screening mammogram, it can be a cause for concern as to what the process may entail.
Helpful information can be found on the internet that can help prepare for the procedure, such as  at Breast Screening
Some patients may be worried about the radiation dose received from a routine screening mammogram, but this is equivalent only to the dose received from natural 'background' radiation over about three months.
Women who have BRCA1 or BRCA2 gene mutations may be at slightly greater risk for radiation-induced breast changes.
I've heard your boob's are squashed flat as pancakes during a mammogram!
Did someone say pancakes? Yes, please can we go and get pancakes?
'I can't wait for my mammogram,' said no woman EVER, but it really wasn't too bad.
Figure 2.1  
Diagram of the patient experience of mammography.
(Courtesy A.D.A.M. online image bank).
2.2  Screening Mammography

A mammogram is an X-ray image of the breast. Differences in breast tissue are revealed as different shades of grey on the image. Fat, being relatively radiolucent, permitting passage of the X-rays, appears as black on the film.
Tumors will appear as shades of gray while calcifications (micro-calcifications) are white.
Hmmmmm, 'shades of grey' now, where have I heard that before?
Grey, it's a dull color, I really don't see what all the fuss is about.
Figure 2.2  Cranio-caudal (CC) mammogram the normal breast.
(Courtesy of Yale.edu.imaging).
Benign breast lesions are most often circumscribed with regular contours while tumors often appear as spiculated masses (needle-like shapes).
30-50% of mammographic cancers are associated with pleomorphic micro-calcifications, with or without an associated mass or lump.
Mammograms usually show about 85% of the breast content, which means that up to 15% of breast cancers may be undetected by the scan. But the micro-calcifications that are typical of malignant tissue are usually detected by mammography.
What are pleomorphic micro-calcifications?
Micro-calcifications are small calcium deposits that appear as white specks, if they are of varying sizes and shapes they are called pleomorphic.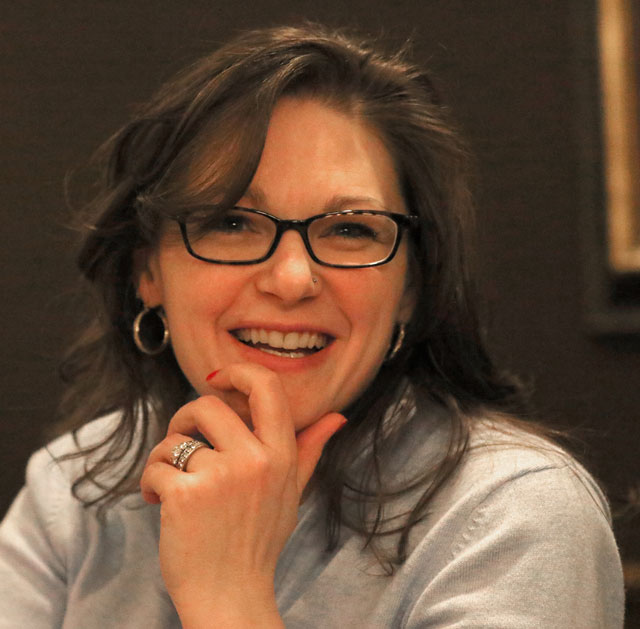 Screening mammography is the only way of imaging the breast that has consistently been found to decrease breast cancer-related deaths. Routine evaluation of the breast involves obtaining two views, cranio-caudal (CC) and medio-lateral oblique (MLO) of each breast.
Increased breast density increases the risk of breast cancer and decreases the sensitivity of mammography to detect small lesions.
Women who have breast augmentation with implants require routine screening mammography to evaluate any remaining breast tissue. Women with reconstructed breasts who have no underlying breast tissue do not require regular mammography. The standard mammographic imaging technique in women with breast implants involves four views, rather than the usual two views per breast.
What is sensitivity? I'm always being told I don't have any.
No Hector, in statistics sensitivity measures the percentage of sick people who are correctly identified as having the condition by mammogram.
Just over 84 percent then, not bad.
Film mammography can detect asymptomatic early-stage breast cancer. United States surveillance data, from more than 1.8 million mammograms, performed between 2004 and 2008 and on women between the ages of 18 years and 80 years, found that mammography had a sensitivity of 84.4 % and a specificity of 90.8 %. The recall rate was 9.6 % , and positive predictive value was 4.3 % (i.e., 4.3 % of recalls were ultimately diagnosed as breast cancer).
In 2014, a long-term, 25 year follow-up study was published which raised questions about a possible decreased impact of screening mammography as the treatment for breast cancer has become more effective (Miller et al., 2014).
2.3 Special Populations and Breast Screening

There are certain groups who deserve special consideration for mammographic breast screening.


When I exercise I wear all black. It's like a funeral for my fat.
2.3.1 Pregnant Women

Screening mammography is not routinely performed when a woman is pregnant.
Mammography that is done in pregnancy is for diagnostic purposes, to evaluate suspected cancer, check the contralateral breast and to assess clinical findings that are not clarified by ultrasound.
The breast undergoes physiological changes during pregnancy and lactation. Because of this, newest breast disorders encountered in pregnancy are benign and secondary to hormonal changes.
However, breast cancer in pregnancy represents up to 3 % of all breast cancers, and these tend to have a poorer prognosis. Pregnancy-associated breast cancer has been attributed to delay in diagnosis related to difficulties obtaining or interpreting mammograms and to challenges with clinical examination.
It must be so difficult to find out you have breast cancer whilst pregnant. How sad.
Yes. There are some very good support groups around so check out local ones and get together with women who are in the same boat!
There are some very large international groups as well for the more politically minded.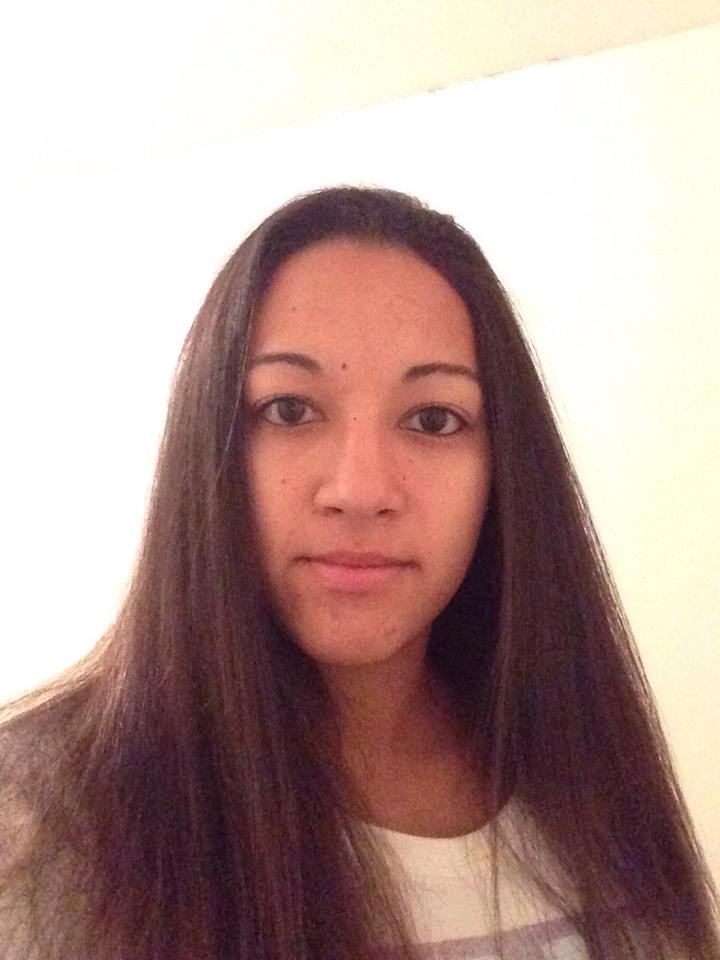 The possible effect of mammographic radiation on the fetus means that mammography should be avoided during pregnancy. The developing fetus is most susceptible to effects from radiation in the first few weeks of gestation. In general, radiation doses of more than 5 rads or 50 mGy are considered harmful. A four view standard mammogram with abdominal shielding exposes the fetus to 0.4 rads or 4 mGy.
Breast imaging of a pregnant woman with a palpable breast abnormality begins with an ultrasound; mammography is performed if the ultrasound findings are suspicious for malignancy.
Pregnancy and menopause in the same post…Next mood swing in 6 minutes. Be Afraid….Be Very Afraid.
2.3.2 Postmenopausal Women Taking Hormone Replacement Therapy (HRT)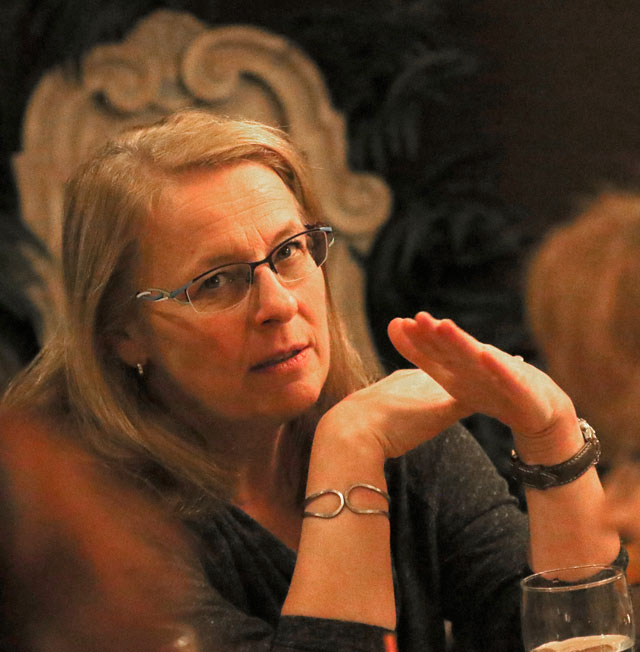 The normal involution of the breast tissue seen with age is inhibited by the use of post-menopausal hormone replacement therapy (HRT), which increases breast density and may also decrease the sensitivity of mammography. The false-positive re-call rate may be increased in post-menopausal women taking HRT.
2.3.3 Women with Breast Implants
In the U.S., it is estimated that there are more than two million breast implants, with the majority consisting of an envelope filled with either silicone gel or saline.
If there are two million breast implants, does that mean that one million women have two implants each?
No Hector, and that right there is why you should not be allowed on this site!
Hey, don't be so sexist, men get breast cancer too.
Women with implants require routine screening mammography to evaluate the native breast tissue. Women with reconstructed breasts and no remaining breast tissue do not usually undergo routine mammography.
The presence of breast implants makes mammography very difficult. The implant contents are radiopaque, and this obscures small breast lesions. The presence of the implant makes it difficult to evaluate all parts of the breast; it also makes compression difficult.
Standard imaging technique in women with breast implants involves four views, rather than the usual two views per breast. Positioning is important to include as much breast tissue as possible by pushing the implant out of view. Standard CC and MLO projections of each breast are obtained with the implant included. The two views are repeated after the implant is displaced back against the chest wall, and the breast tissue is pulled forward.
Mammograms can also help to identify implant-related complications, including whether the implant remains intact. Common problems associated with implants are rupture of the implant capsule with or without leakage of contents and capsular contraction. However, implant-related complications are best evaluated with dedicated magnetic resonance.
2.3.4 Women with Prior Breast Biopsy or Surgery

Breast biopsies are performed in approximately 1 to 2 % of mammographic screenings in the United States, with lower rates in other countries.
The effect of a prior breast biopsy on subsequent mammographic interpretation was investigated in a review of data from the Breast Cancer Surveillance Consortium. This study involved over 2 million mammograms in nearly 800,000 women (Taplin et al., 2010).
Okay, here we go. Specificity, what is that?  Be specific!
Specificity measures the percentage of healthy people correctly identified as not having the disease.
If a woman has had a prior breast biopsy for a benign breast condition, this can be associated with reduced specificity in the diagnosis when referred for breast biopsy in subsequent screening mammograms. This may reflect characteristics of the breast tissue that led to the initial biopsy, tissue effects of the biopsy itself, or differing thresholds for mammographic interpretation when a prior biopsy history is known.
So simply, if a woman has had a previous biopsy she is more at risk in the future of having a false positive result again.
2.3.5 Women with Post-Mastectomy Breast Reconstruction

Mammography is not routinely performed following mastectomy. When no breast tissue is left behind, mammography provides no substantial added benefit to clinical examination in detecting recurrence.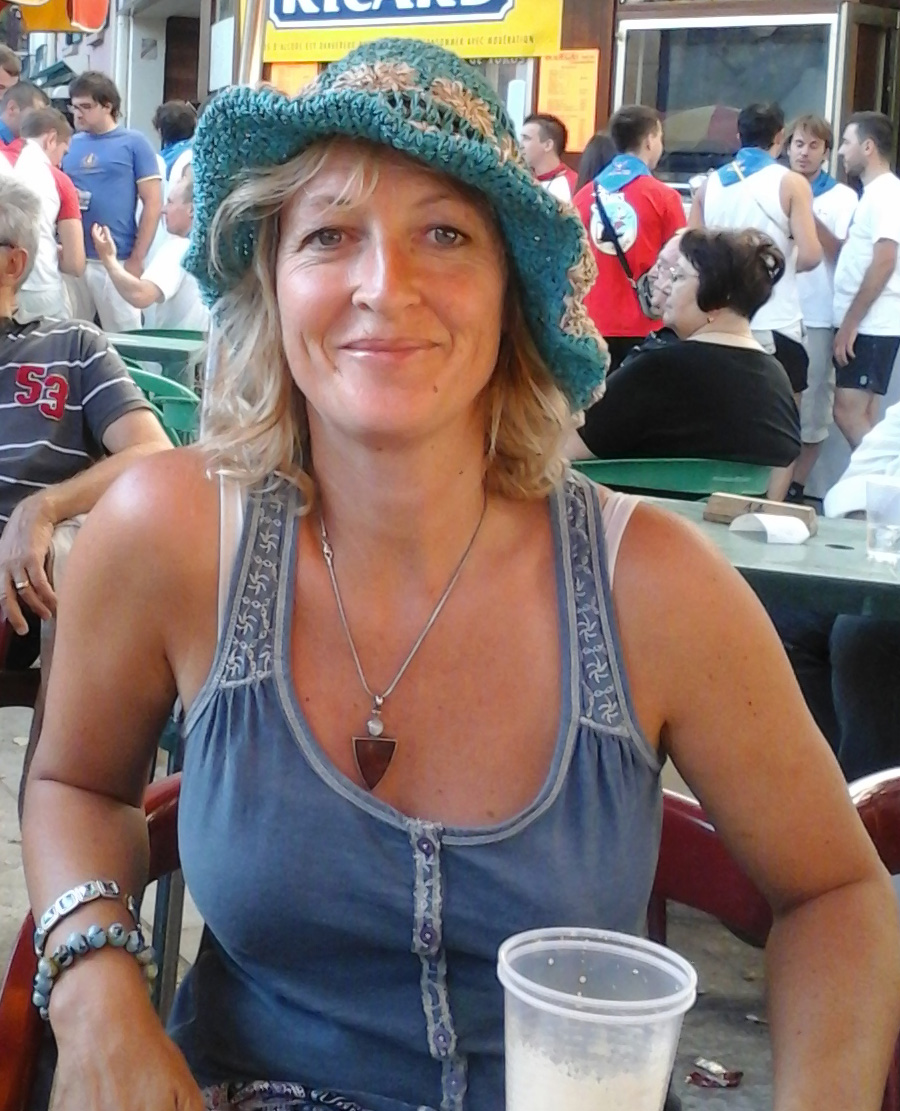 Several methods of breast reconstruction are available following mastectomy. When silicone implants are used, MRI evaluation for implant-related issues is more sensitive than mammography.
Reconstruction can also be performed by transfer of tissue from other parts of the body, typically muscle to the skin.
A transverse rectus abdominis myo-cutaneous (TRAM) flap consists of muscle and fatty tissue from the abdominal wall that is moved up to the chest along with an intact blood supply to create the breast mound. Similar reconstruction can also be performed using the latissimus dorsi muscle.
Being screened again after already having gone through treatment and reconstruction must be tough.
Studies have shown that breast reconstruction does not increase the risk of cancer recurrence or make it harder to check with mammography.
Well that's really good news then.



More commonly, deep inferior epigastric perforator (DIEP) flaps, which consist of abdominal fat with its native blood supply, are performed preferentially for breast reconstruction. Identifying breast cancer recurrences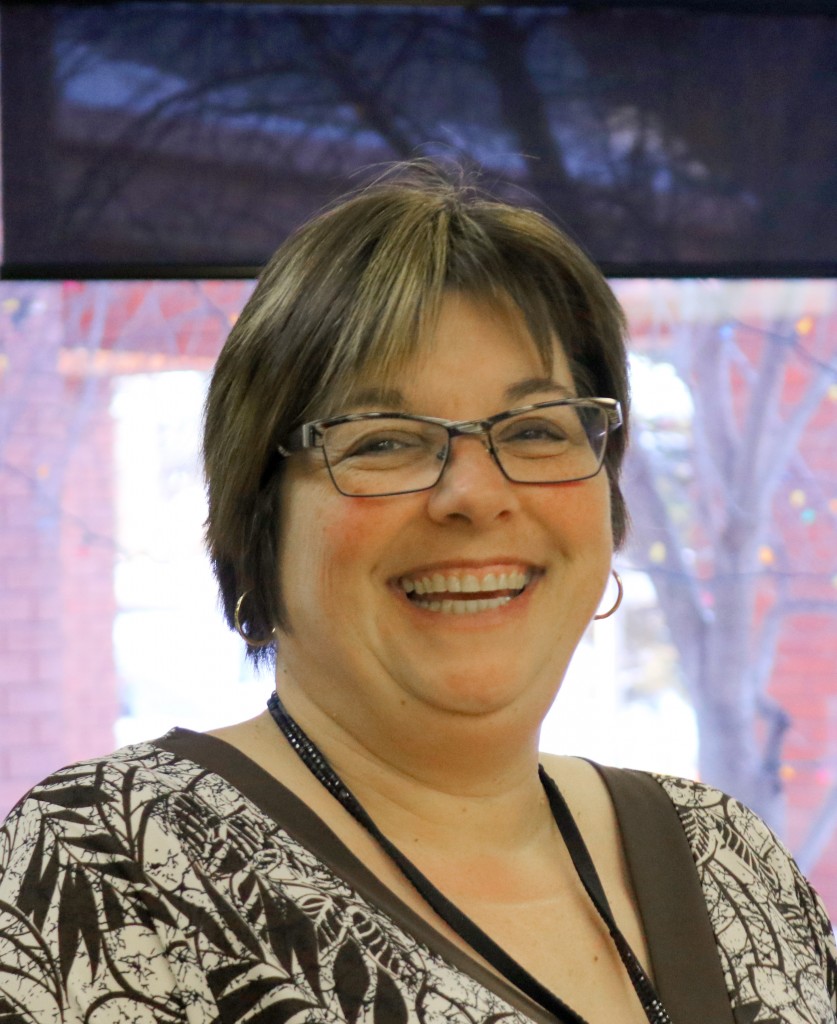 in the reconstructed flap is important as it has implications for future.
At present, physical examination is a method of choice in monitoring myo-cutaneous breast reconstructions. However, it is difficult to identify lesions that are deep, and can be difficult to distinguish a palpable area of fat necrosis from recurrent cancer.
Both mammography and ultrasound of a reconstructed breast are technically feasible. The mammographic appearance of recurrence is similar to that seen in a native breast.  Specific features on mammography can help distinguish recurrence from benign post-operative fat necrosis as a cause of a palpable lump
Never go out with a baker. They're too kneady.
Ultrasound with ultrasound-guided fine needle aspiration (FNA) or core biopsy has been shown to be valuable in identifying recurrence in both clinically palpable and occult lesions.
There is contradictory evidence regarding routine imaging of asymptomatic women with TRAM flap breast reconstruction.
2.3.6 Men

Although male breast cancer is uncommon, its incidence is reported to be increasing (Giordano, 2004).
The American Cancer Society estimated that 2,190 men developed breast cancer with 410 breast cancer deaths in 2012, accounting for less than 1% of total breast cancer diagnoses (Siegel, 2011).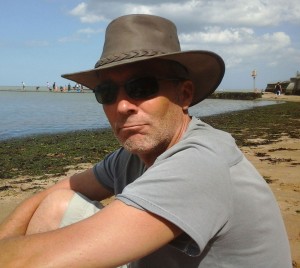 Routine screening mammography is not performed in men. Men are referred for imaging when clinical findings are present, such as a breast lump, breast thickening or pain.
The initial male mammogram includes standard bilateral CC and MLO views. Use of narrower paddles may facilitate compression, depending on breast size. Similar to women, additional mammographic views and ultrasound may be indicated to characterize any abnormalities and to facilitate biopsy if indicated.
REFERENCES:
Miller, A.B., Wall, C., Baines, C.J., Sun, P., To, T., Narod, S.A. (2014). Twenty five year follow-up for breast cancer incidence and mortality of the Canadian National Breast Screening Study: randomised screening trial. BMJ 348, g366. (Retrieved October 29th 2014): http://www.bmj.com/content/348/bmj.g366.long
Taplin, S.H., Abraham, L., Geller, B.M., Yankaskas, B.C., Buist, D.S., Smith-Bindman, R., Lehman, C., Weaver, D., Carney, P.A., Barlow, W.E. (2010). Effect of previous benign breast biopsy on the interpretive performance of subsequent screening mammography. J Natl Cancer Inst. 102(14), 1040. (Retrieved October 28th 2014): http://www.ncbi.nlm.nih.gov/pmc/articles/PMC2907407/
PATIENT INFORMATION:
American Cancer Society. Breast Cancer Prevention and Early Detection: Mammograms. (Retrieved February 3rd 2015)
Centers for Disease Control and Prevention. What screening tests are there (Retrieved February 6th 2015): http://www.cancer.org/cancer/breastcancerinmen/detailedguide/breast-cancer-in-men-what-is-breast-cancer-in-men
Forward to 2B on mammography. Back to 1C on Risk and breast density.
.